I've learned that there is no such thing as an "average" game, no matter the handicap level. We're all snowflakes and find our own unique way to shoot our number. With that said, ShotByShot.com's 450,000-plus round database enables us to create a composite of the average golfer at each level.
I'm posting five short articles, each describing the most important areas for improvement in each of the five major facets — Driving, Approach shots, Chip/Pitch, Sand shots and Putting — to take you from an 18-handicap to a 9-handicap.
How can we save two strokes in this less frequently used part of the game (10 shots per round for Mr. 18 vs. eight shots for Mr. 9)?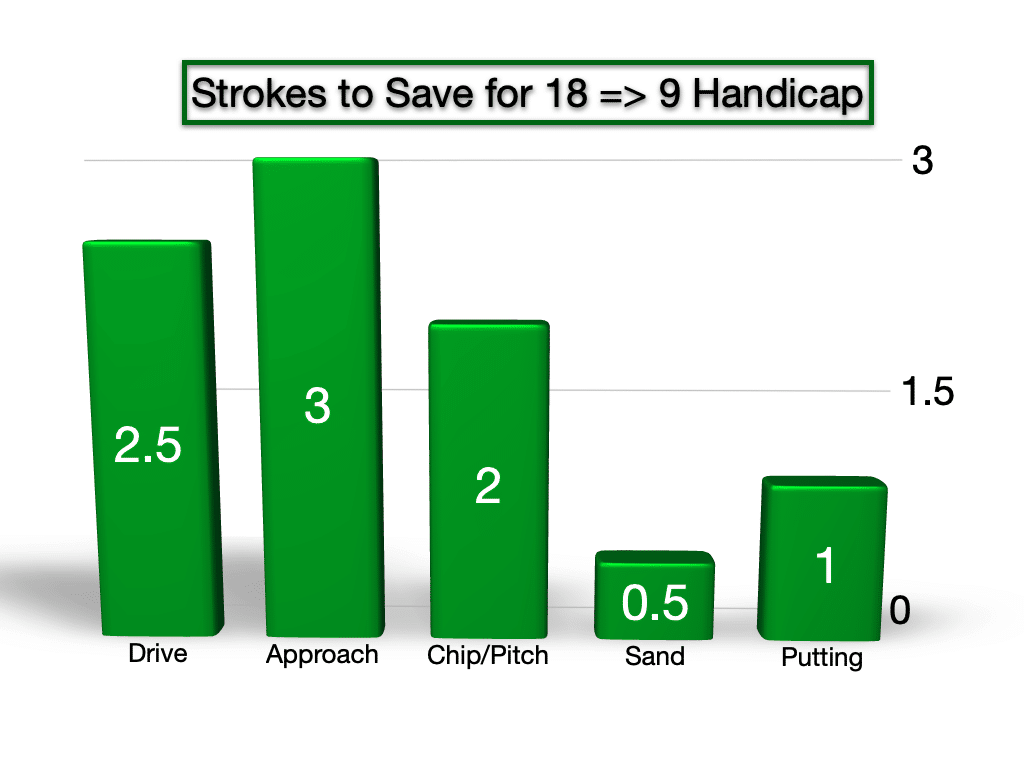 As always, start with avoiding errors. In the short game, these are shots that miss the green AND require four or more strokes to hole out.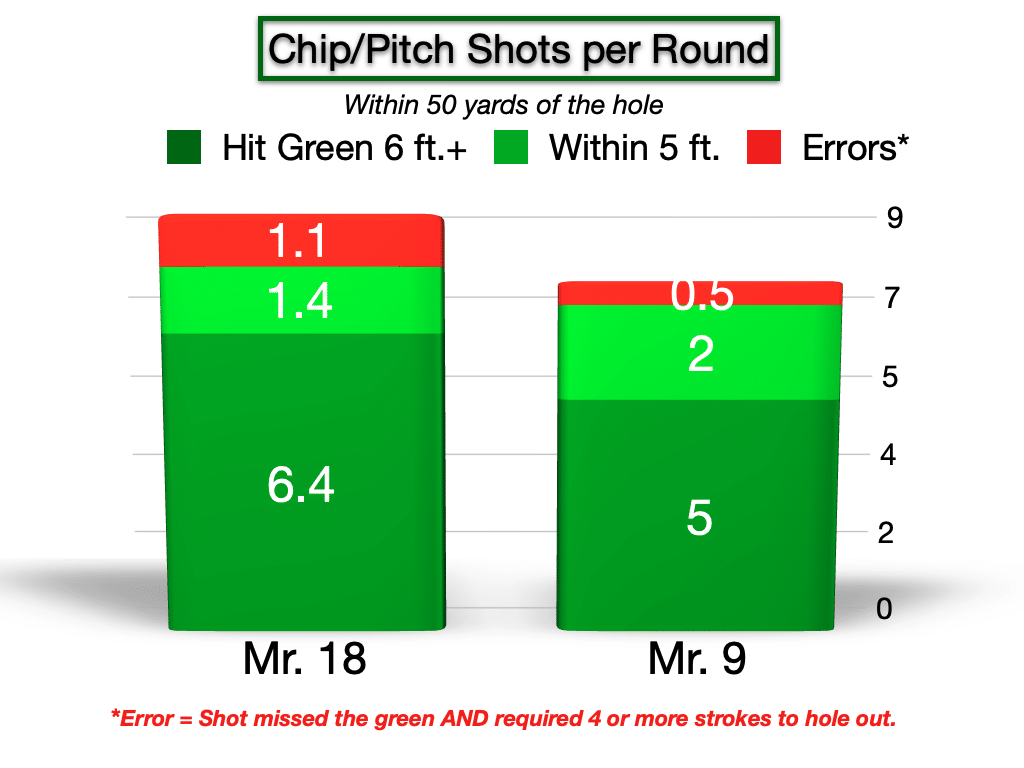 My pro and mentor spent hours on the short game with me. First, he taught me valuable technique instruction, then we moved onto competitions at $1 per shot — best lessons ever! His method was to break the short game shot opportunities into three categories (and this goes for the sand game as well).
Try it, it works.
Green light: Good lie/position, no trouble – try to hole it.
Yellow light: Difficult but doable – play conservatively and try to be left with an uphill, makable putt.
Red light: Very difficult with a looming downside – just get the ball on the green and avoid the error.
Next, practice the type of shots that you face the most and especially those that tend to give you problems.
Bottom line, hit more shots closer to the hole and avoid costly errors.
While this sounds like annoyingly obvious advice, maybe it will help to consider that Mr. 18 saves only 21% of these opportunities vs. 32% for Mr. 9.
---
Peter Sanders is the President and a founding partner of ShotByShot.com, a unique strokes gained analysis program that helps golfers determine the precise strengths and weaknesses of each facet of their golf game, the system SwingU uses for its Versus product.
Peter has worked with PGA Tour players and major champions such as Zach Johnson, Lucas Glover, Smylie Kaufman, Zack Sucher, Sepp Straka, Dylan Frittelli and Michael Thompson to analyze and interpret their data for game improvement. 
Read more from Peter on his Niblicks of Truth blog at ShotByShot.com.