When Bryson DeChambeau is making headlines recently, it typically has to do with some mind-blowing distance he hit a golf ball — over a lake near a par-5 green at Bay Hill or a 423-yard "mishit" at Memorial — but this week it's something completely different, although the intentions were the same.
Playing his second match of the WGC-Dell Technologies Match Play Championship against Si Woo Kim, DeChambeau attempted something that he's become wont to do: try to drive a par-4 green.
The par-4 10th hole at Austin Country Club is a dogleg-left 395-yard par-4. DeChambeau, who predominantly plays a draw with his driver thought he could get his tee shot up close to, if not on, the green. Instead, he was left with a second shot from 371 yards.  
Always a man of intrigue, Golf Channel and PGA Tour Live cameras never shared a video of DeChambeau's drive, which led to a frenzy on social media when the Tour's ShotTracker showed that he appeared to somehow shank his tee shot near the putting green.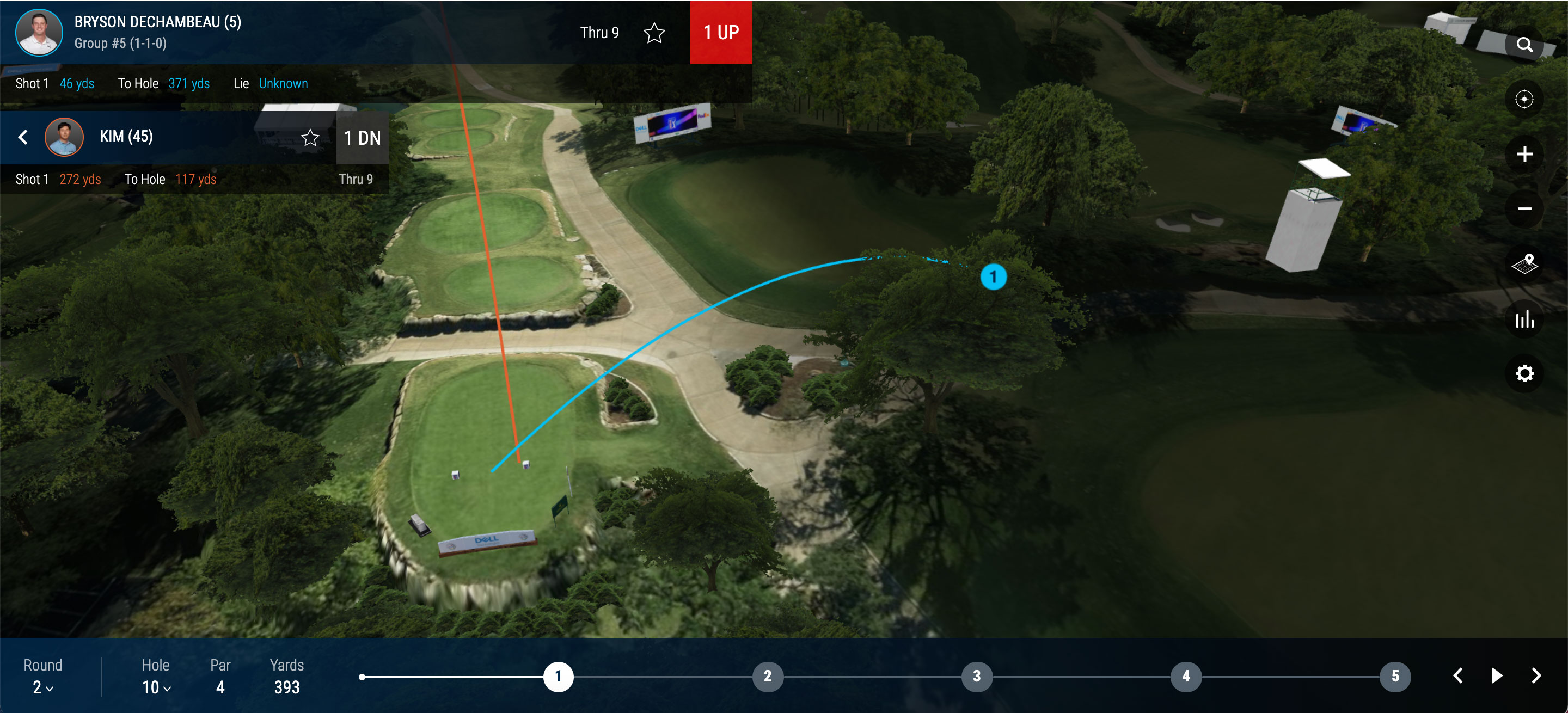 Thankfully for the inquiring minds, an intrepid fan took a video of DeChambeau's tee shot from well right from the tee box, only to find himself a few yards from where the tee ball ended up.
Saw this on IG. The blokes account is private so can't share the link , not best angle , all I've seen today. Sure there is better pic.twitter.com/vH6OQIufyH

— GolfBetBill (@cabbiebilly) March 25, 2021
DeChambeau got a drop from the putting green, leaving him only 367 yards in for this second shot, from which he made a solid bogey to lose the hole. Bryson would go on to win his match 2 & 1 to keep him alive going into Friday's third day of pool play.
After the round, DeChambeau attempted to explain what happened. 
"I heel-pulled it lower than I wanted. It came off low off the face," he said. "I could have easily cleared the trees up and over like I wanted to, but I hit it on the wrong part of the face and consequently hit the tree limb.
"Hey look, I was trying to drive the green, whether it was the practice green or the 10th green. I got it close."
DeChambeau faces off with Tommy Fleetwood at 11:04 a.m. EST needing a win to have any chance of advancing through the Round of 16.