Authored by Jim McLean and Dr. Anna Katerina Tischenko, PhD, PT
During the global COVID-19 pandemic, more people stayed at home and lounged in front of a technological screen. You were not getting up and moving, not going to your work location, and your gyms and trainers were no longer available.
The ramifications have been huge – COVID pounds and COVID bodies. I see it all the time at my golf schools.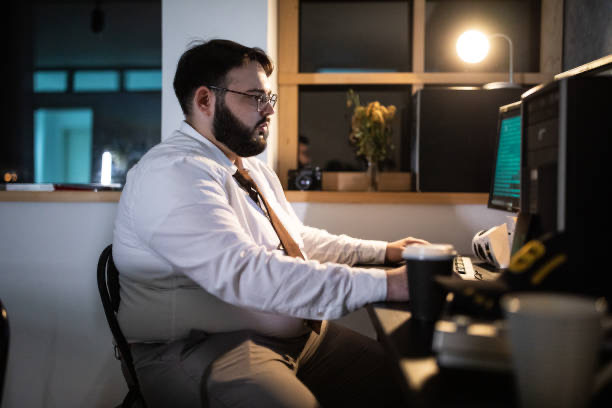 Normal Jim McLean Golf School stretches
I always take my golf school students through what we now call "The Famous Jim McLean Grind Session." I previously called these sessions 'body drills,' where we practice the golf moves mostly with a golf club. I have been conducting these effective sessions for over 30 years now. One of my teachers, Glen Farnsworth, expressed to me that these sessions were incredibly taxing and should be re-named to "Grind Sessions." Consequently, I changed the name.
At our most popular school, the 3-day golf school, we grind each day for an intense 30-45 minutes. The Grind Session is the process of isolating different body parts to achieve the correct body motions and angles and teach the correct sequence of body movements in the golf swing. Detailed execution is vital to ensure you are not reinforcing incorrect movements. The results are always fascinating to see as students learn how to stretch for golf and vastly improve their golf swings.
Moving from the ground up, I focus my attention first on the set up: the ability to balance weight evenly on each foot as if the students are standing on two separate scales. We also patiently work on toe-to-heel distribution, the tilts of the body, how to find ball position, the difference between iron shots and driving, and how to turn the shoulders and hips on the correct axis. We stretch those body coils on the back swing and downswing, slowly at first and then more as the session continues.
I see golf school attendees arrive in worse physical condition from the pandemic-induced routine of remaining indoors and stagnating in a full schedule of online meetings. In modern golf, having your body in shape is an absolute requirement to make powerful golf moves.
That is why I have been called a "golf moves teacher."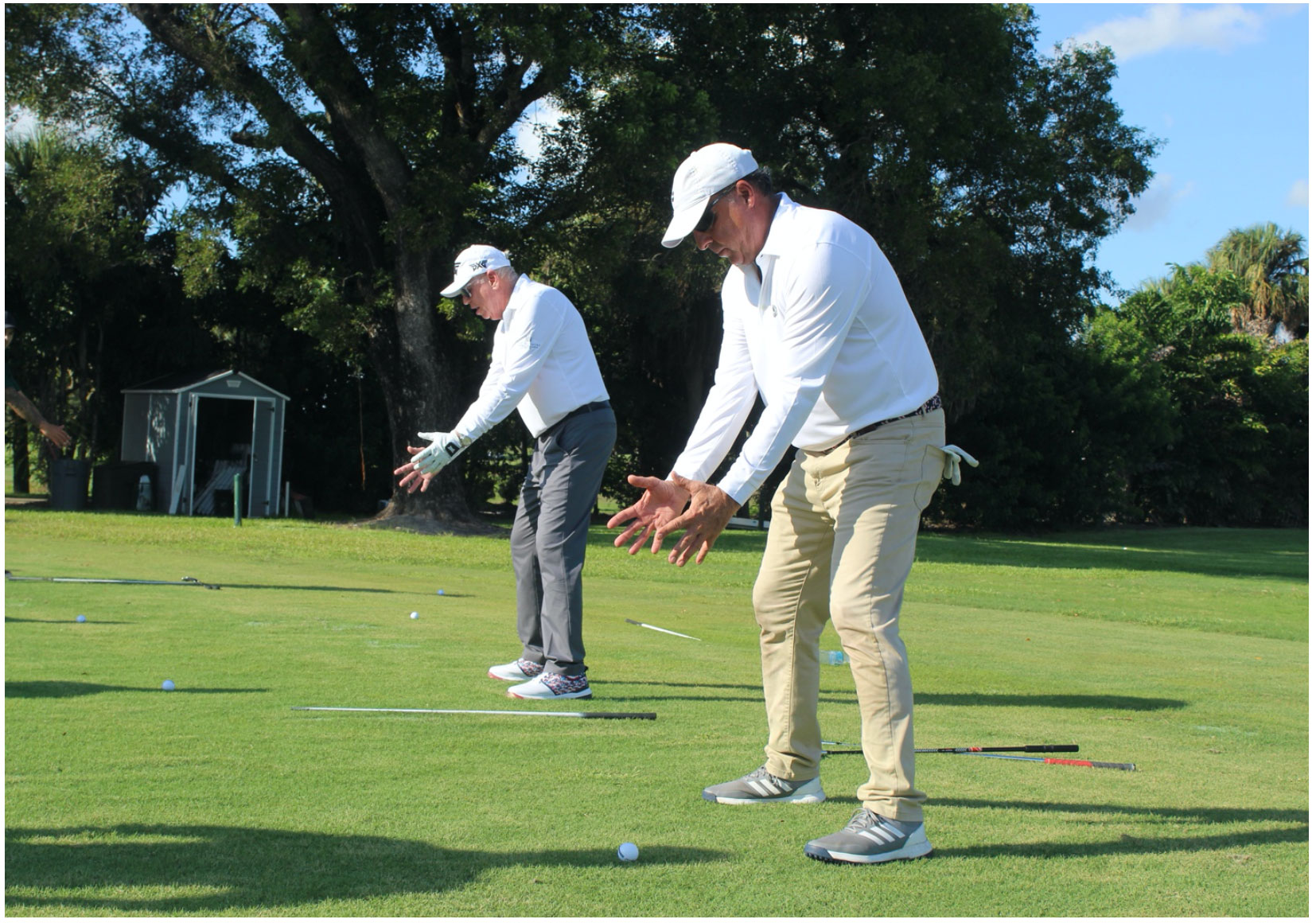 If you have been hunched over a computer this winter or if you have attended hundreds of Zoom meetings, this is detrimental to your golf swing and you must be prepared to stretch your body more than ever. Otherwise, I know you will automatically play worse golf this summer. Picture this: you are in your office all day, you fly in planes often, and you are in a state of tension. The truth is your day job is ruining your golf game! Zoom has been the biggest swing killer of all.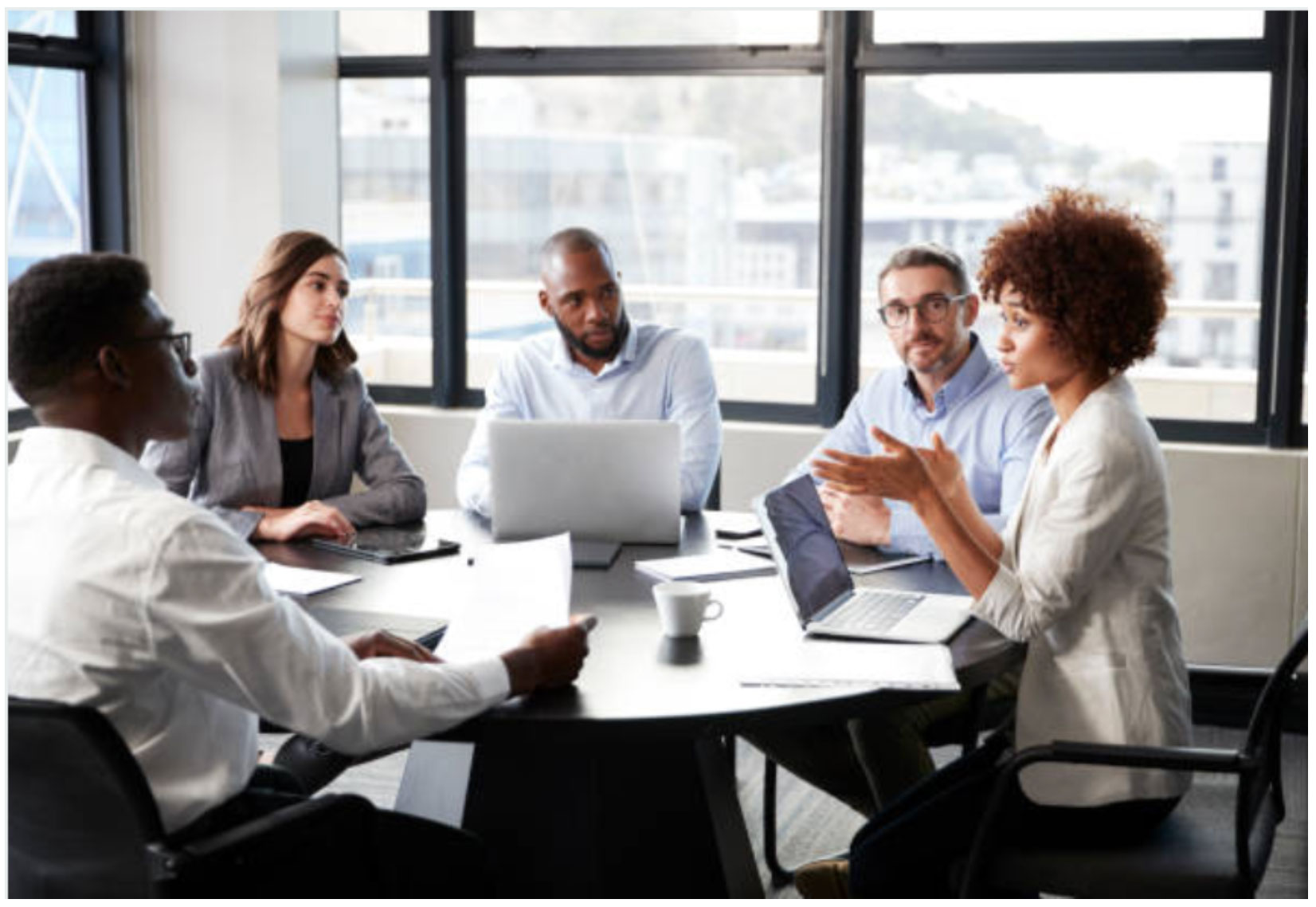 I reveal the swing problems that are caused by your job and how they cause the main 'death moves' in my book, The Eight-Step Swing.
Here is advice I give my business friends
Stretch your way to better golf! I will show you golf stretches that work and stand the test of time. These stretches have been proven to lower golfers' handicaps and enable them to hit the ball better. Get on a Foam roller, buy a Hyperice Hypervolt or a Thera Gun immediately, and find a top physical therapist that understands golf and physiology. Your physical therapist should work congruently with your golf teaching professional to maximize results. Yes, "teaching professional, not golf coach". You need a teacher who can understand how to work with any restrictions. A golf coach is beneficial too, but that is more for on-course instruction and mental work.
Zoom has made your swing even worse! Here is a glimpse of the negative effects:
Decreased mobility and physical exercise leading to decreased strength, increased stiffness, and more musculoskeletal pain

Mental issues, such as depression, anxiety, and stress, from at-home isolation
Below are five key ideas to fix your swing and I suggest you start executing them right now.
Take a picture of a PGA Tour player from the face-on position and from down the line and position it onto your mirror. Start getting yourself into a good set up position so your lines look similar to the professional.

Move your feet back-and-forth until you settled in at 50/50 with your weight evenly distributed between both feet. Focus on the inside parts of your feet and legs. Your knees should be ever so slightly inward. Next, practice moving away toward the toes and then back toward the heels. From here, work hard on getting your balance on the balls of the feet. Continue to lift your feet up and down until you can balance yourself correctly.

Practice what I call the Jack Nicklaus drill. This is a drill I watched Jack do my entire life. He would always put the club behind his back and place the shaft quite low on the back. Again, using the mirror to monitor head movement start turning your body back in through all the while keeping your head super steady. It is very important that you also shift weight into the trail leg and then back to the front leg as you do this drill. I tell my students to keep their head between their feet. Doing this drill will increase your flexibility, teach you much better footwork, and the ability to stabilize the head.

Get close to a wall and then take your golf posture. Back up until your hip pockets are against the wall. Try to feel like both pockets are evenly pressured against the wall. Place your arms across your chest and practice your backswing coil. You should feel the right hip pocket press into the wall. Next, we are going to practice the move to impact. As you first start down, both hip pockets should be against the wall. As you get to impact, your left hip pocket should be against the wall. Make sure to keep your head steady as you do this drill to eliminate inward extension.

Using a short golf club so you can swing inside your home, make continuous swings back and through. You start this drill with small swings back and forth and then increase the length of the backswing and the downswing continuously until you make a full golf swing. After you have done this for a minute, then start to increase the speed of your swing. Try to feel the coordination of the body rotations and the feel of excellent foot work. Vary the width of your stance to simulate short irons and driving set ups.
Sitting down is brutal on your hips as this inactivity tightens the hamstrings and weakens the gluteal muscles. When the body is stiff, you will stall the movement of your body and flip the golf club with your arm, causing inconsistent delivery of the club at impact. Your physical therapist can help tremendously with restoring mobility, rebuilding strength, and increasing your overall performance in golf.
My good friend and top physical therapist, Dr. Anna Tischenko, will now describe in clinical terms what has happened to your body. Tischenko will add on some of her top ideas and stretches to get your body and game golf ready.
Dr. Anna Katerina Tischenko, PhD, PT
The immobility and forward posture forced by long hours of sitting and looking down on electronic devices during Zoom meetings, tele-medicine and working from home, leads to what I refer to as 'the devastating trifecta': dehydration of connective tissue, decreased feedback to motor centers of the brain and a disconnect to one's internal power.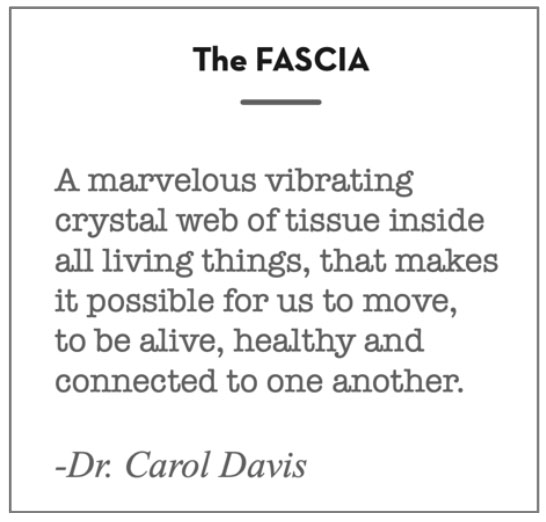 Let me explain!
Our bodies need movement to circulate and activate nutrients and to remove toxins. When you spend a prolonged period of time in one position, the muscular fibers, the matrix of the connective web, the tubular tissue and neural structures, become stiff, brittle and inefficient. As Jim mentioned, the lack of mobility leads to "decrease strength, increase stiffness and more musculoskeletal pain."
I have had numerous discussions with Jim regarding "what ruins your swing". From a neurophysiological perspective, is not a decrease in strength that ruins the swing, but rather the slowing down of the feedforward <-> feedback collaboration between muscles and the motor centers of the brain. Muscles have internal sensors that are responsible for detecting the length and rate of change of the muscle, consequently adjusting its power according to demand and desired movement. The lack of proper firing of these sensors (muscles spindles) affects how much and when the higher centers of the brain send signals: 1. to the muscles for proper contractions of desired movements, 2. to fire the pathways responsible for stimulating the stabilizing muscles of your spine, and 3. to adjust the background readiness of the entire neuromuscular system to make micro adjustments as you are swinging the golf club.
To make matters worse, when we reduce movement on the body, the nerves carrying the electrical signals to and from muscles, become tight, trapped in the stiff connective tissue and inefficient.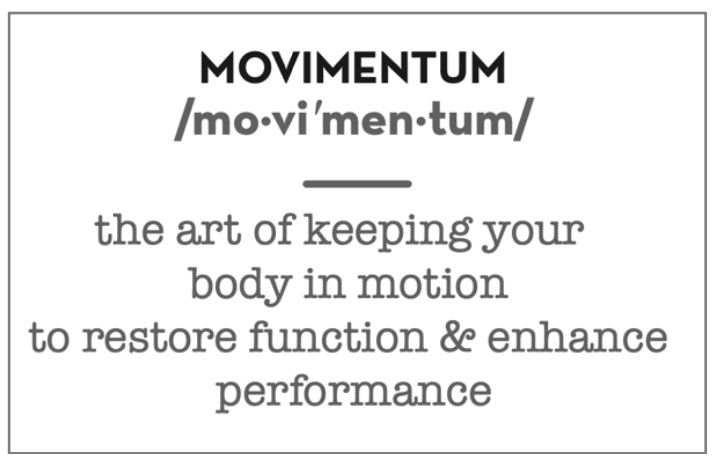 In addition, did you know that nerves travel in a bundle with the corresponding artery, vein and lymphatic vessel (neuro vascular bundle)? OUCH!! Now you have muscles that do not contract on time, nerves that do not glide, arteries that are rigid, veins that are not draining efficiently, and lymph vessels that are congested. These are the root causes of how come the era of Zoom, tele-medicine and working from home 'is ruining your golf game!'
How can we correct and manage the devastating trifecta?
The dehydrated connective tissue needs to be mobilized, nourished and hydrated! Some effective ways to mobilize the connective tissue (including the soft tissue, neurovascular bundle, fascia and muscle fibers) is with the use of foam roller, massage guns and muscle massage roller sticks mentioned before. By doing this you help improve circulation of nutrients, removal of toxins and sliding of all tissues. And yes!, getting up and having some good dose of H2O is key too.

Like Jim, I also work from the ground up with my clients as I help them restore function and enhance their game performance. I teach them how to align the body, so the joints are in optimum alignment for the desired movement. To achieve this, I use the following references: 7 key points of contact and the triangles of stability.

The 7 Key Points of Contact are heels (2), sit bones (2), mid points of the shoulder blades (2) and back of the head (1).
The Triangles of Stability: Use the vision of stacked triangles to create elongation of your axis (spine), alignment of your extremities, a stable stance and more degrees of freedom of your swing. This will promote the proper biotensegrity of all your tissues, creating power and speed.

Finally, you want to reconnect with your the 'internal power', THE CORE! Holding your breath is not synonymous of core control or strong core. Holding your breath in before or during your swing, will result in a stiffer spine, inefficient muscle activation and compression of the soft tissue. Instead, from the ground up: connect with your heels → engage the muscles of your legs → have the gentle sensation of "holding a fart" → gently lift your pubic bone towards the buckle of your belt → connect to the club with your hands (engaging the triceps and lats) → grow long through an imaginary line exiting the top of your head as your eyes are looking at the ball (your eyes not your head).
It is my hope that you do not let the 'external forces' of the environment, take away your 'internal power' to move, play and enjoy your game!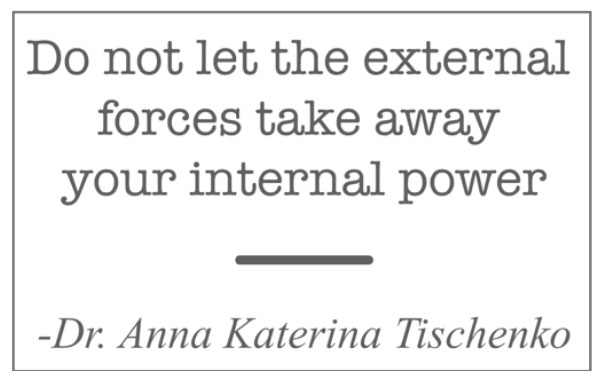 ---
About The Authors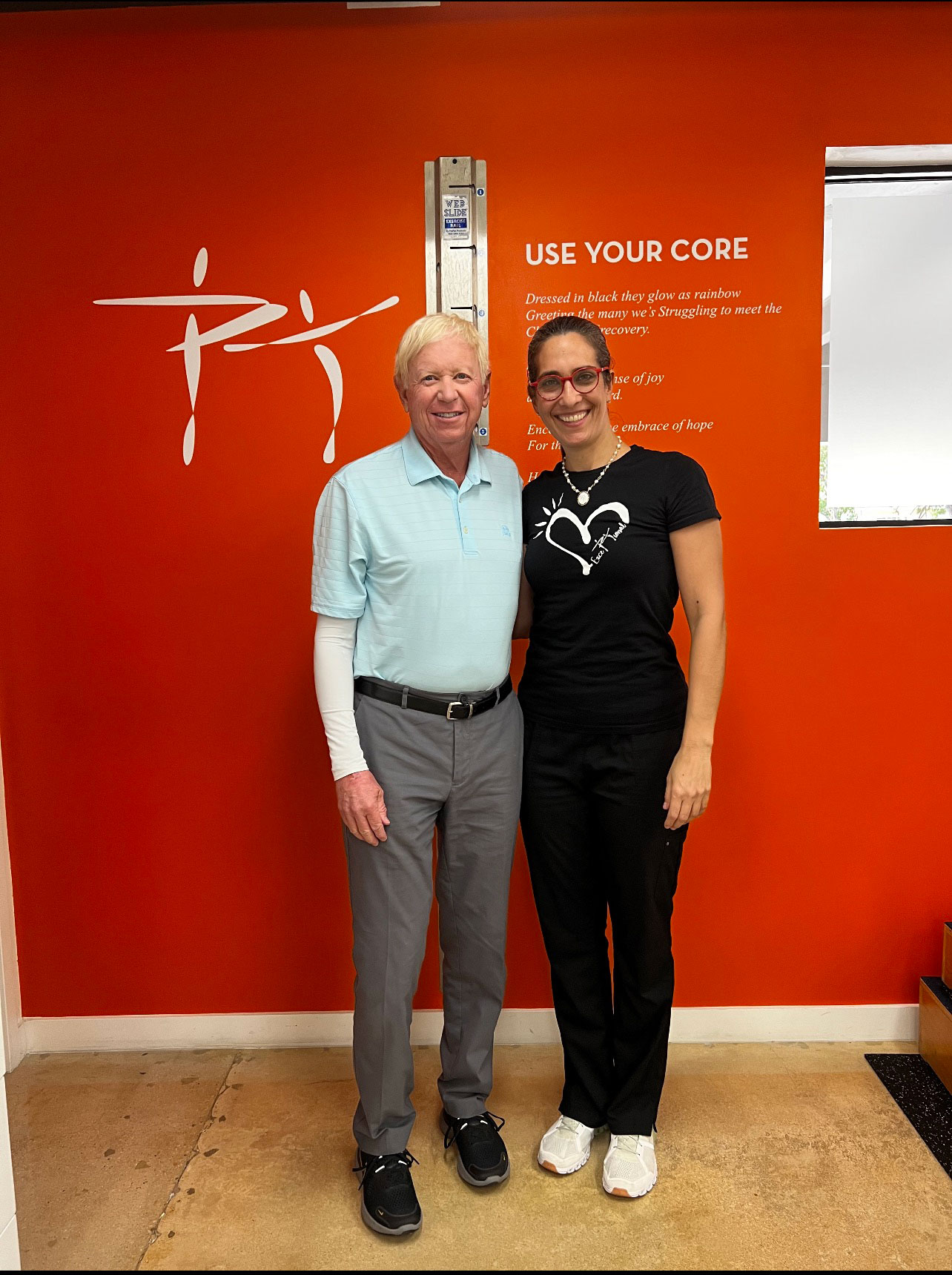 Anna Katerina Tischenko, PhD, PT is the Clinical Director, Founder, and CEO of Physical Therapy and Wellness Center, Inc.
Dr. Tischenko obtained her PhD in Physical Therapy at the University of Miami in 2012. Clinically, her doctoral studies focused on motor control and neuromuscular rehabilitation to improve treatment strategies and to enhance function in persons with neurological, orthopedic, spine disorders and sports conditions. Academically, her doctoral studies focused on the socialization process of the Physical Therapy profession from the classroom controlled setting to the clinical environment.
She started her career as a physical therapist in 1996 at Jackson Memorial Hospital after graduating Summa Cum Laude from Northeastern University with a Bachelor's in Physical Therapy. During her time at this teaching institution, she worked in the areas of spine, neurosurgical intensive care, spinal cord injury rehabilitation, neurological rehabilitation, trauma intensive care, and pediatrics (from neonatal intensive care to outpatient). On the weekends she would cover the medical surgical units, as well as specialty units.
Her areas of expertise include neurology, sports injuries, orthopedics, complex and chronic conditions, back pain, spine pathologies, stroke, Parkinson's Disease, impairments with motor control, neuromuscular re-education, pediatrics and spinal cord conditions. She evaluates and treats individuals of all ages, from newborn babies
to the elderly. She will not leave a stone unturned and will analyze your movement as it is related to the pathology to find the root cause of the pain, imbalance and/or dysfunction. Her list of continued education is very extensive and fun!
Anna has multiple certifications including: National Certified Pilates Teacher, John Barnes MFR (I, II and unwinding) specialist, TRX® Suspension certified trainer, LSVT- BIG® certified therapist, and CPR certified.
Anna's recent research in collaboration with Dr. Burns, Dr. Garcia and Dr. Cahalin on "Inspiratory Muscle Training Combined with Pilates-Based Physical Therapy in an Older Woman with Hemi-Diaphragm Paralysis: A Case Report" was presented in the Combined Section Meeting for the American Physical Therapy Association and at the Annual Pilates Method Alliance Conference in Las Vegas.
Anna has been a private practice owner since 2003. She has been a guest speaker in local universities and national, as well as international, conferences. She has lectured about professionalism, administration, documentation, treatment of the multiple- trauma patient, care of individuals with spinal cord injuries, reviews for neurology section in preparation for the national Physical Therapy License Examination, Pilates Based exercises of the client with neurological impairments, and more. She was involved with the LSVT-BIG® training team in translating the course work into Spanish.
You will find Anna teaching at multiple local DPT and PTA programs, as well as participating in career day for the Miami-Dade Public Schools, lecturing about injury prevention in various venues and also sharing her experiences of being an entrepreneur.
Anna is the mother of three incredible girls and enjoys the outdoors, the beach, and reading. She is the homeroom mom at her children's school and is an active participant in all the school activities.
She also supports Mother's Milk Bank, The Miami Project for the Cure of Paralysis, and the University of Miami.
Jim McLean, CEO of the Jim McLean Golf Schools, is routinely recognized as one of the top instructors in golf. A perennial Golf Magazine Top-100 and Golf Digest Top-50 Teacher in America, Jim has been inducted into six Halls of Fame, including induction into the World Golf Teachers Hall of Fame in 2018.
Jim has taught multiple major champions including Keegan Bradley, Gary Woodland, Bernard Langer, Cristie Kerr, Webb Simpson, Hall Sutton, Lexi Thompson, Curtis Strange, Peter Jacobsen and Tom Kite as well as over 100 PGA Tour players including Brad Faxon, Adam Long, Len Mattiace, Bo Hoag, Erik Compton and Vaughn Taylor.
Jim has successfully taught students of every level for decades making this app important for all golfers. The centerpiece of JMGS is the 25% Theory, which divides your game into four equal parts: the long game, the short game, the mental game and the management game. You will learn invaluable information in each part. Jim has written 14 golf books, including the renowned "X Factor" and "The Eight-Step Swing." All of the JMGS instructors are expertly trained, considered the best training for instructors in the world. Each JMGS instructor is trained to teach the three levels of players;  beginners/infrequent golfers, mid-level golfers and the expert/professional golfer.
The Jim McLean Golf School app provides students with an engaging, academy-like experience. Students will gain access to three on-demand libraries where Jim and his team provide in-depth drills and instruction to help improve your game on the go. Students will also get a swing locker for filming and saving swings, access to in-person lesson booking, as well as performance tracking so students that use the SwingU GPS & Scorecard app on the course can share their statistics with the JMGS team.
Jim has spent 35 years creating a unique system that allows room for individual differences and recognizes that not everyone is going to fit into the same golf swing. This approach is what has led him to coach players on every professional tour and consistently be ranked one of the top teachers in the country. This system and Jim's instructional drills are now available at your fingertips. The Jim McLean Golf School app will provide you with the same instruction as the best players in the world.
To learn more about Jim McLean Golf Schools, go to https://www.jimmclean.com. To download and learn more about the Jim McLean Golf Schools app, go to https://academies.swingu.com/jim-mclean-golf-school/.